Disclaimer: Our articles may contain an affiliate marketing links and sponsors. You can refer to our disclaimer page below for more information.
Some information might change without prior notice due to our current travel guidelines and restrictions. By continuing you agreed that you will verify the information or the latest guidelines.
While Panglao, Bohol is primarily known for its beaches, there are many other things to do on the island. One of the best ways to experience Panglao is to dine at one of the many restaurants on the island.
The Buzzz Cafe
The Buzzz Cafe has always been famous for their ice cream, but they offer a variety of healthy food options and products to choose from. They have different branches across Bohol (5) and two (2) branches in Cebu City. Here are the list of the different branches:
-Alona Beach, Panglao
-Galleria Luisa, Tagbilaran
-Island City Mall, Tagbilaran
-Lite Port, Tagbilaran (Express)
-Alturas Mall, Tubigon (Express)
-Robinsons Galleria, Cebu City (Cebu City)
-SM Seaside, Cebu City (Restaurant, Ice Cream) (Cebu City)
Kun's Stick and Bowl
If you crave for Samgyeopsal, worry not Kun's Stick and Bowl offers unlimited samgyeopsal for Php 329.00 only. The restaurant also offers different seafood dishes upon request. It has a comfy ambiance and the staff are very friendly and accommodating.
Address : Purok 2, Brgy. Tawala, Municipality, Panglao, Bohol
Hours: 10:00 AM – 3:00PM (Mon-Sun)
Ocean Blue Lounge and Beach Bar
One of the restaurants you can find in Moadto Strip Mall is Ocean Blue Lounge and Beach Bar. The view outside as it is a beach front restaurant is just spectacular and the overall ambiance is cozy. They offer fusion food and cocktails.
Address : Moadto Strip Mall, Address, 888 Purok 5, Brgy, Panglao, Bohol
Hours: 11:30AM – 9:00PM (Mon-Sun)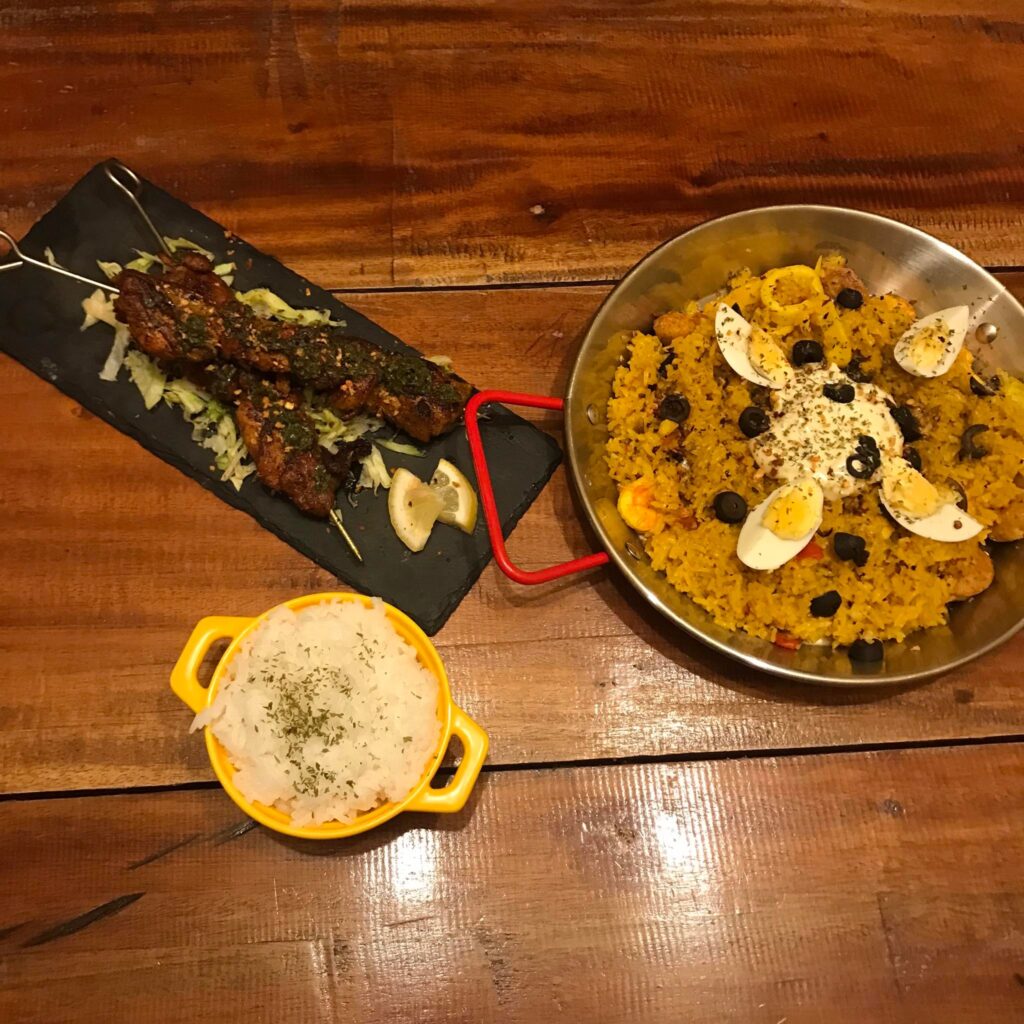 La Vara Restaurant
If you are staying at Modala Hotel, this restaurant is just in front. Old school style with a little glamping, La Vara offers unique and mouth watering dishes. They also have cute and tasty drinks and desserts. This is one of my top recommendations, worth the visit!
Address : PH Bohol Panglao Doljo Purok1, Brgy
Hours: 11:30AM – 11:30PM (Mon-Sun)
Hi Pinay, 
Each restaurant serves something unique and delicious, making it a great way to discover the province while enjoying some of the best food in the Bohol.

Best value in Panglao, Bohol hotels.
A list of a must try restaurant in Panglao.
Where to stay in Panglao, Bohol? Hotels in Bohol that you might want to check out.